VBS 2022 Registration is open! All volunteers and students please resister at the link below.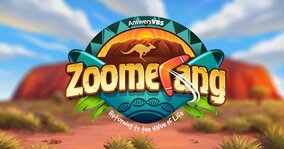 Volunteers Register Here: Volunteer Reg.html
Students Register Here: Student Reg.html
Good Day Mates! Welcome to Zoomerang! This year we will be zooming around Australia exploring all sorts of different animals and sites. More importantly, like a boomerang, we will be returning back to God's Word and what God says about the value of life. We will discover how precious we are to God, from the tiniest to the oldest, each one of us is made in the image of God!